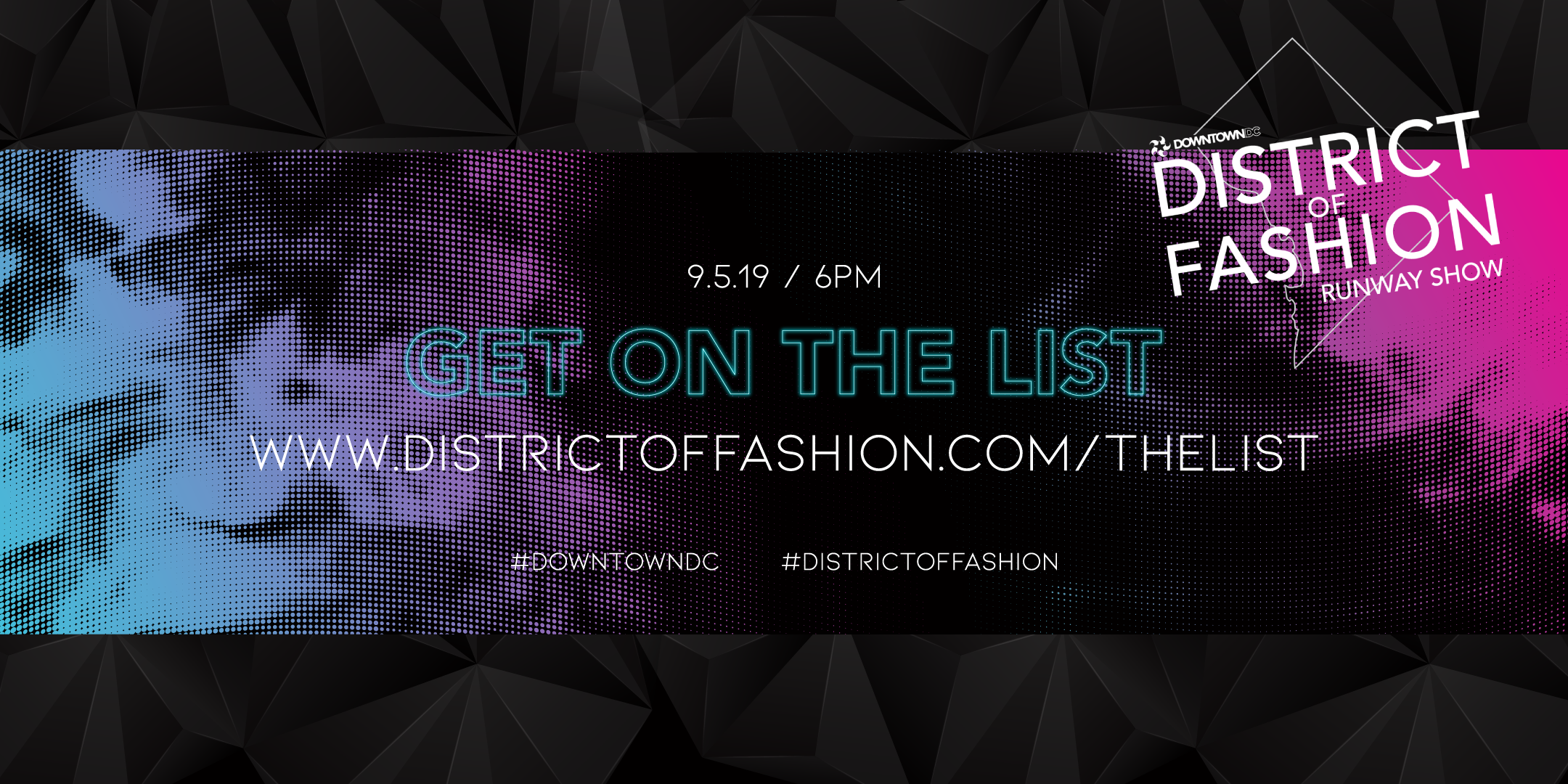 Request your invitation to DowntownDC's District of Fashion Runway Show happening Thursday, Sept. 5, 2019 at a premier location in DowntownDC!
This kickoff to New York Fashion Week (NYFW) is DC's premier fashion event! Experience twelve unique designers from the DC/MD/VA area and select international special guests, all featuring their Spring/Summer 2020 collections.
Event capacity is limited! Requesting an invitation does not guarantee your admittance to the event.
ONE EMAIL PER REQUEST! – Please refrain from entering multiple names with the same email! Only ONE email will receive a confirmation if approved and all duplicates will be removed.
Requests for invitations close at 11:59PM on Friday, Aug. 23.
To request media and press credentials please click the link and fill out the form. →